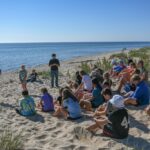 Early Childhood
Preschool 3s
The Preschool 3s enjoy spending time in the Outdoor Classroom for learning, play, and exploration. We celebrate their art achievements at the Preschool Art Show in May.
Preschool 4s
Preschool 4s use the Outdoor Classroom for learning, play, and exploration. Students make friends with their 6th grade Prayer Partners. At the end of the year, Preschool 4s enjoy Field Day and ice cream party, and we also showcase their creativity at the Preschool Art Show.
Young 5s
Young 5s students spend time learning and exploring in the Outdoor Classroom and planting in the garden beds. They pair up with students in the big school as Prayer Partners. One of the highlights is a field trip to Orchard Hill Farm Market. During the school year, Young 5s have Spanish, music, and library classes. At the end of the year, students enjoy with an Art Show, Field Day, and end of the year celebration!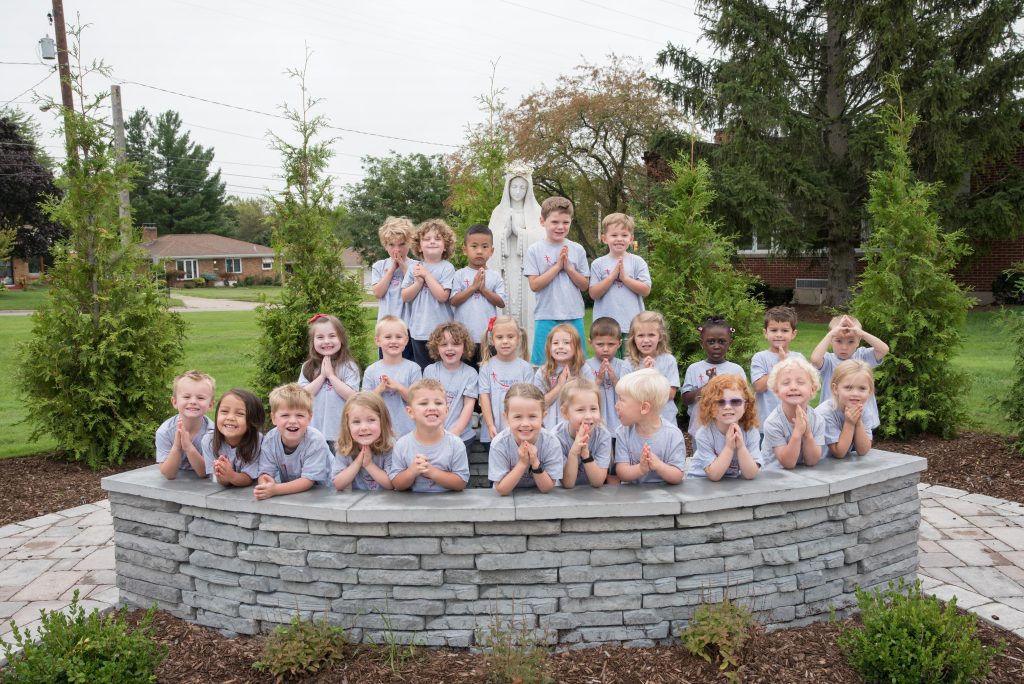 Elementary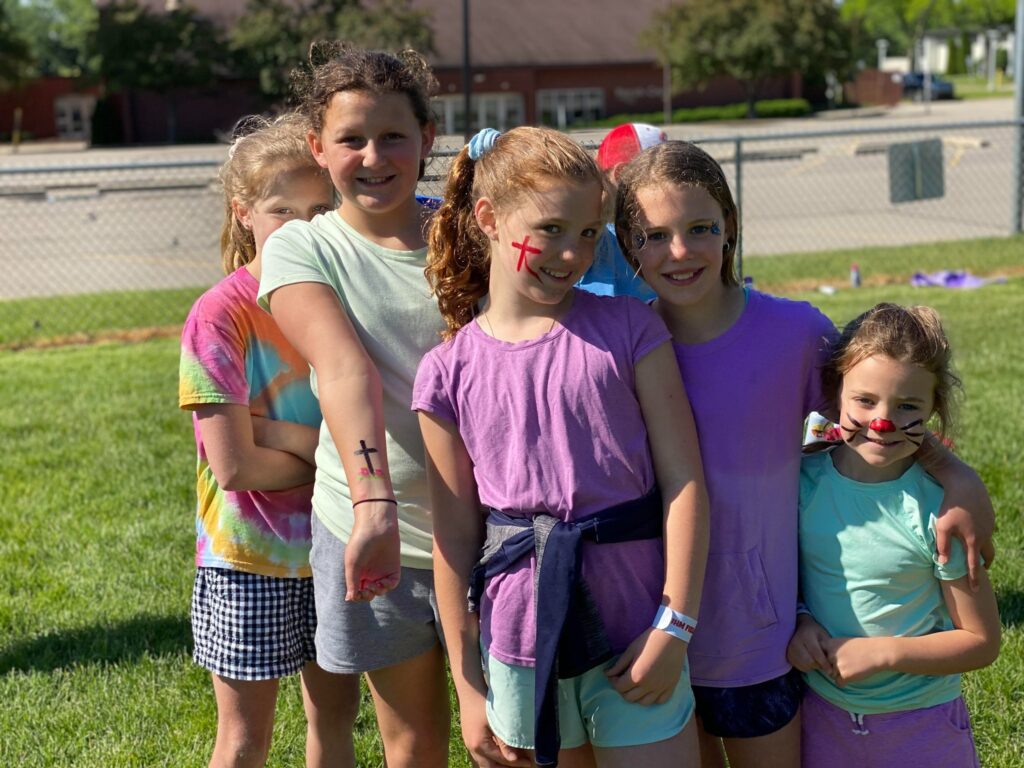 Kindergarten
Kindergarteners enjoy trick-or-treating and singing Christmas songs at Beacon Hill, field trips to Robinette's, the Children's Museum, Meijer Gardens, and John Ball Zoo, hatching chicks, and doing performances for families throughout the year.
1st Grade
Special highlights for the first graders include field trips to Kids' Food Basket, a walk to Village Cone Shop, a visit from John Ball Zoo, watching the life cycles of caterpillars and ladybugs, a tea party, pasta party, and fun activities with our prayer partners.
2nd Grade
In second grade, students experience their First Reconciliation and First Holy Communion. Students prepare for their sacraments with visits to the Adoration Chapel and retreats.  Throughout the year, students host their own Animal Zoo, create Potato Head pets, engage in lots of hands-on science experiments, and visit the Kalamazoo Air Zoo, among other fun experiences.
3rd Grade
Third graders take a field trip to our capitol building in Lansing. Prior to All Saints Day, students complete a research project on a saint which they display in the hall at the beginning of November. Third graders attend and deepen their relationship with God at Mass with their 7th grade prayer partners.
4th Grade
Fourth graders gain responsibility with prayer partner leadership building activities throughout the school year. In March, the fourth graders participate in the annual diocesan 4th Grade SongFest, as well as Battle of the Books. In May, students research and create a Biography Research Wax Museum Project, which families and other students in the school are invited to attend. They also get to visit Catholic Central High School for an instrument fitting and have the opportunity to try various instruments for the possible idea of joining band in 5th grade.
During the school year, fourth graders complete a service project for the Helen DeVos Children's Hospital. They collect toys for the students who are hospitalized. Fourth graders also participate in the Junior Achievement Free Enterprise Financial Literacy program for Social Studies. At the end of the year, students commemorate their time together with a field trip to a local park for a fun-filled picnic.
5th Grade
Fifth graders get the special privilege of spending a full week each season at the Franciscan Life Process Center in Lowell, MI. Students engage in outdoor activities, farm-related tasks, and faith-based education.
Middle School
6th Grade
Sixth grade students get the opportunity to participate in a team-building camp experience during the school year. They also earn service hours to engage with their communities. To commemorate the end of their school year, sixth graders celebrate with an afternoon at the bowling alley.
7th Grade
The seventh graders spend their school year completing service hours and preparing for their eighth grade confirmation.
8th Grade
As the oldest students at IHM, our eighth grade students take part in a fall Leadership Retreat and receive the sacrament of confirmation. In October, they display the crosses for life on our campus, followed by assisting with Luminaries for Life in January. In the spring, the eighth graders take a full-day field trip to Detroit, organize May Crowning, and celebrate their experiences at IHM with a Mass and graduation ceremony at the end of the year.
Service projects include:
Catholic Social Teaching Capstone Project
Service Hours
Crosses for Life
Luminaries for Life
9-11 Salute
Prayer Partners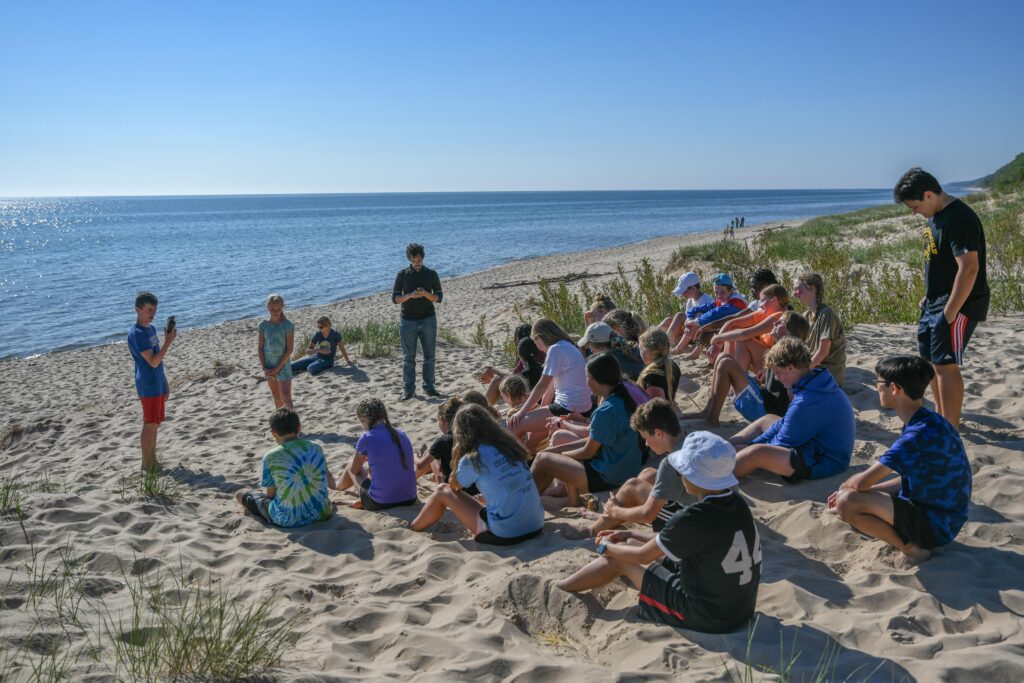 Looking for Curriculum Information?
Click on an item to the right!