The primary function of elementary athletics is not the development of exceptional athletes, but the development of student-athletes who genuinely display the Christian qualities of good sportsmanship and fair play in every aspect of life. The successful operation of this style of athletics is dependent upon a true commitment from all adults involved.
At IHM, we are proud of the variety of sports we offer, the parental support, the quality of our volunteer coaches, and the sportsmanship our students display on and off the field.
IHM Virtue in Sports Program
Immaculate Heart of Mary Catholic School is well known in the diocese of Grand Rapids for its strong athletics program. From the caliber of our student athletes, to the dedication of our coaches and parents, and to the quality of our facilities, we are uniquely blessed to offer such a distinct program. But our athletics program is rooted in more than competition and success on the playing field. We believe in developing greatness through virtue.
"At IHM, we believe that our athletes are made for the greatness that God has in mind uniquely for them, and that the pathway to achieving that potential comes through the development of virtue."
To learn more, please read about our IHM Virtue in Sports Program.
Sports Offered
Fall
Boys Soccer
Girls Volleyball
Winter
Boys Basketball
Girls Basketball
Spring
Baseball
Softball
Girls Soccer
Winter
Wrestling
Competitive Cheer
Spring
Boys Lacrosse
Girls Lacrosse
Track & Field
Tennis
Athletic Association
Purpose
Provide financial support for IHM athletics and the physical education program.
Promote the highest level of sportsmanship between respectable, faith-guided athletes and spectators.
Promote athletic activities.
Recognize achievements of all athletic participants.
Any parent with a student participating in athletics is asked to volunteer in positions necessary to carry on events at IHM's facilities.
Financial Support
The Athletic Association holds several fundraisers during the school year. This supports pays for all expenses for IHM athletics including:
uniforms
equipment
league fees
miscellaneous fees
IHM athletic awards, letters, and pins.
It is our intent to make participation in IHM athletics a positive and memorable experience for all students.
Athletic Association Board Members '22-'23
President – KC Cuncannan
Vice President – Matt Kirk
Treasurer – Jeff Yost
Secretary – Brett Huffman
Concessions – Terry Mead
Sponsorships – Jay Kakaty
Fundraisers – Josh England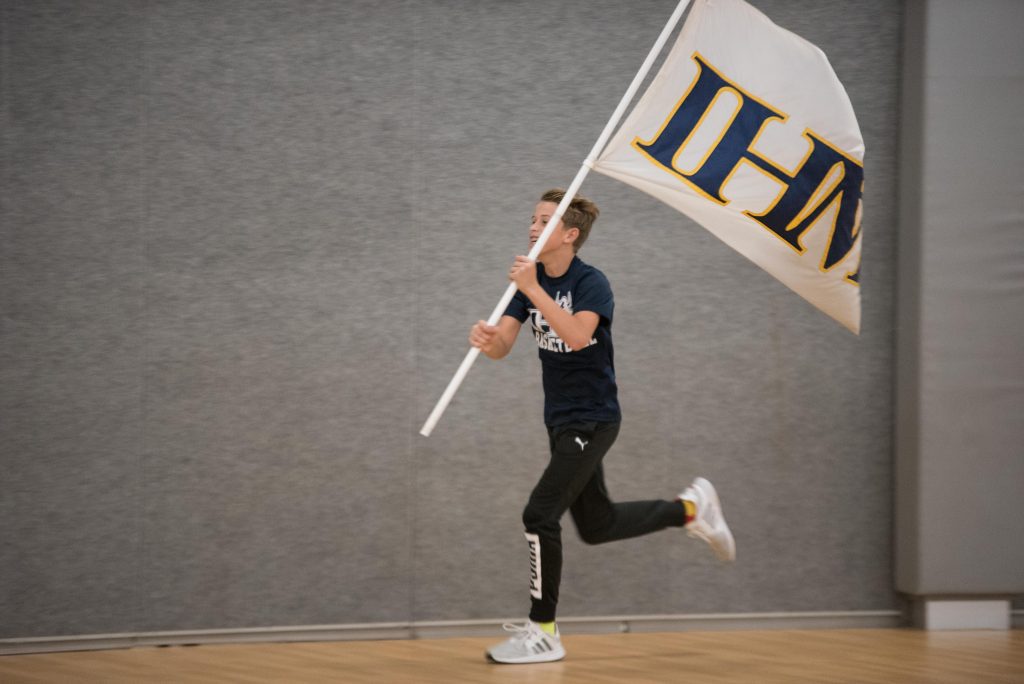 GRACEAC
Immaculate Heart of Mary School is a proud member of the Grand Rapids Area of Catholic Elementary Athletic Council (GRACEAC). GRACEAC oversees the elementary athletic programs for the Diocese of Grand Rapids. One of the primary goals of GRACEAC is to facilitate the development of student athletes who genuinely display the Christian qualities of good sportsmanship and fair play in every aspect of life.

Generous support from the businesses within our parish and school community help to provide for a no-pay-to-play program at IHM!
Athletics Documents