The Beginning
Immaculate Heart of Mary School is a Catholic School in the Diocese of Grand Rapids. It was founded in 1950 by Father Charles Killgoar, O.M.I., to serve the families of Immaculate Heart of Mary Parish as well as families in the surrounding community. The doors to the original four-room school opened to 141 students in September of 1952. Immaculate Heart of Mary School is accredited by the Michigan Association of Non-Public Schools.
Catholic education is provided to children in preschool through eighth grade. Each day begins with prayer. Prayer permeates all aspects of each day. Students are given opportunities to serve as acolytes, cantors, choristers, and lectors. Additionally, students participate in various Christian service projects as part of their class and as part of the whole school.
Our core curriculum includes classes in religion, mathematics, language arts, social studies, and science. Special offerings include art, music, band, technology, Spanish, physical education, and library. Additional programs are offered as well.
Mission
Immaculate Heart of Mary School, immersed in the teachings of the Catholic Church, is dedicated to providing excellent spiritual and academic formation in the development of well-rounded individuals centered in Christ.
Philosophy
"Teaching has an extraordinary moral depth and is one of man's most excellent and creative activities, for the teacher does not write on inanimate material, but on the very spirits of human beings." 1 As such, every dimension of our Catholic school actively contributes to building, strengthening, sustaining and celebrating our Catholic faith which embraces "three interlocking dimensions: the message revealed by God which the Church proclaims; fellowship in the life of the Holy Spirit; service to the Christian community and the entire human community."
Vision
Immaculate Heart of Mary Catholic School, as both educator and advocate, will pass on the gospel message of Jesus Christ through the tradition of the Catholic faith, remaining an exemplary Catholic School that prepares students to realize their full potentials and success as active participants in their faith community. Ours is to love God, serve Christ, and prepare our students for a successful, professional life.
As those first responsible for the education of their children, parents have the right to choose a school for them which corresponds to their own convictions. This right is fundamental. As far as possible parents have the duty of choosing schools that will best help them in their task as Christian educators.
–
Catechism of the Catholic Church
,
2229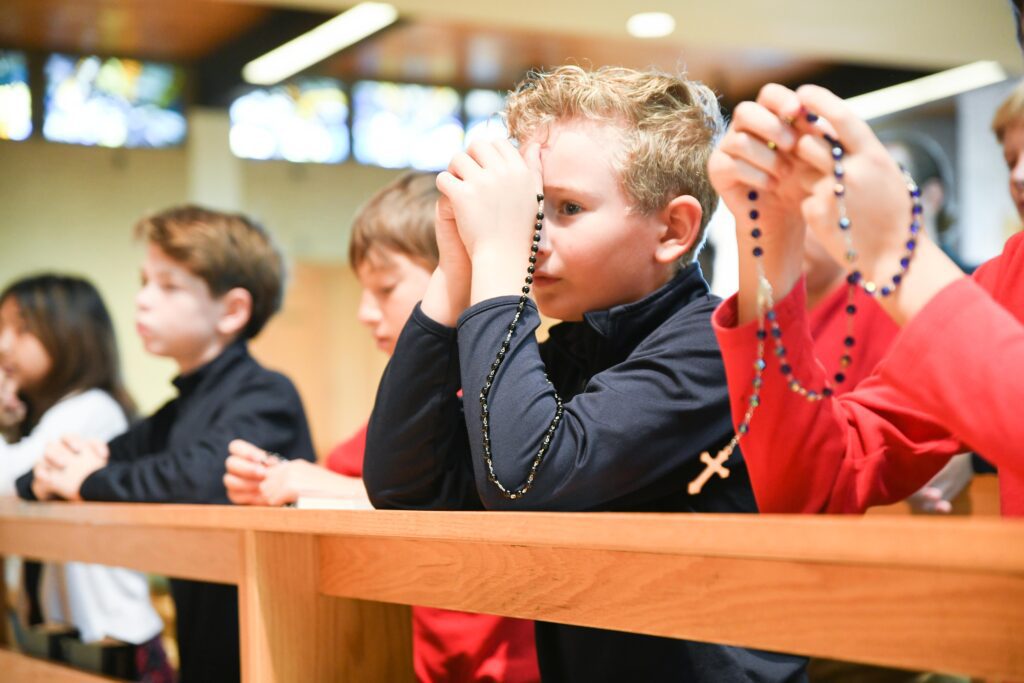 "The parish is the Eucharistic community and the heart of the liturgical life of Christian families; it is a privileged place for the catechesis of children and parents."
–
Catechism of the Catholic Church
,
2226
Commitments
Community of Faith
Catholic education is at the heart of the mission of the Church. Our school nurtures an environment where students, teachers, staff, parents, and parishioners are engaged in the encounter with God's transforming love and truth. Our staff assists parents, as their children's primary educators, toward a family-school partnership in which we all embrace and participate in the sacramental life of the Catholic Church. We foster an environment that encourages continued active involvement and engagement in parish life.
Environment
Ours is a welcoming, joy-filled, nurturing, and safe environment. Hospitality is just as important as security.
Academic Success
Students are lead toward realizing their academic potential. Our school ranks among the best Catholic schools as measured by applicable standardized and specialized methods. We educate all students by actively engaging them in learning, in and out of the classroom. Advanced placement and enrichment courses are offered.
Operational Excellence
We employ a talented, highly-qualified staff who are focused on the excellence expected from a Catholic education. Our school demonstrates and supports accountability and empowerment in our students. We excel in providing research-based teaching strategies, using appropriate technology, and best practices to provide excellence in instruction.
Service Learning Through Our Individual Gifts
We celebrate the gifts our families bring from all cultures while respecting all in our common American citizenship. Students have opportunities to engage in stewardship through service-learning and extracurricular activities that further develop skills and interests and reinforce our call to serve.
Financial Viability and Sustainability
We continually strive to be fiscally responsible with the resources entrusted to us. Our school is actively developing and supporting strategies to increase financial support for programs that enrich our parish, as well as local and world communities.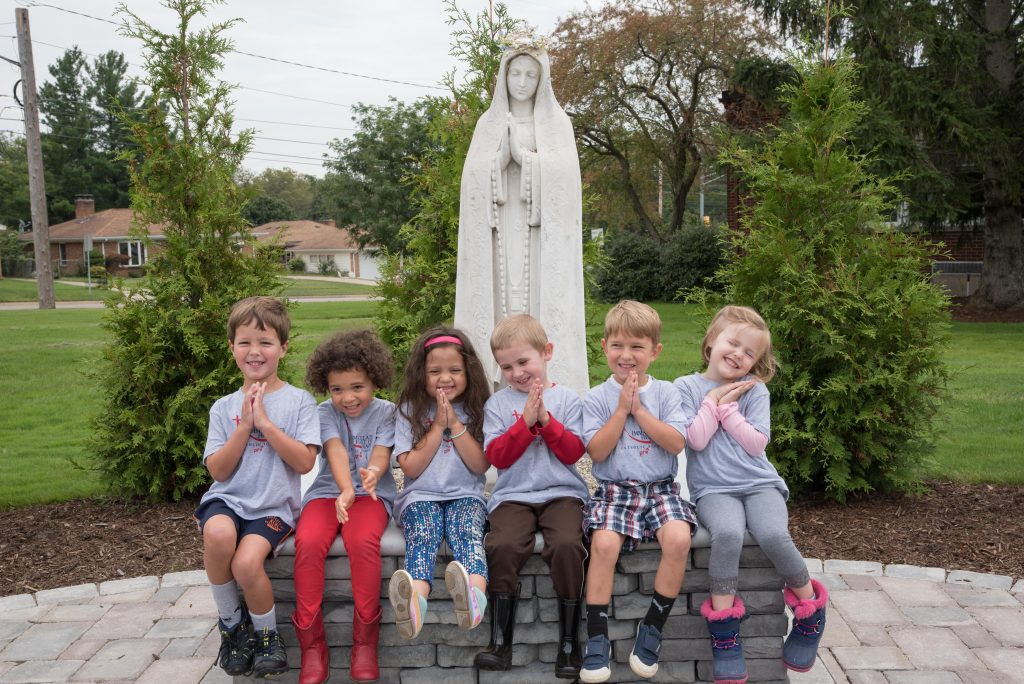 Statement of Diversity
In keeping with the Immaculate Heart of Mary School Mission Statement and the teachings of the Catholic Church, the Pastor and school administration call on all parents, teachers, and students to strive to make the Immaculate Heart of Mary School community sensitive to the issues of diversity. Stereotyping, prejudice, or discrimination on the basis of age, race, gender, color, ethnicity, physical or mental ability, or economic/social background will not be tolerated. Instead, we will seek ways to live together peacefully, with respect and the dignity due to each child of God. Through various Christian activities, we will strive to become more aware of our likeness than our differences, accepting and enjoying the diversity of gifts with which God has blessed us.