Student Information System

Learning Management System
IHM School App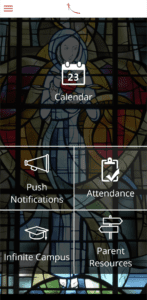 Technology Information
Supply List 2023-2024
Uniforms
Dress Code
Where to Buy
Shop Online — Flynn O'Hara or Lands' End
Shop in Person — My Aplus Uniforms (map)
Free Uniform Exchange — We encourage IHM families to save uniforms students have outgrown and donate them during the school year to our uniform exchange racks/closet. Take what fits, leave what doesn't. Please make sure uniforms are clean and gently used.
Parent & Student Handbook
Completed Safety Drills